Submitted by

Anonymous (not verified)

on Wed, 2009-11-11 11:20
I have spent the past week traveling a bit and sharing Groundwork Lawrence and our experience as well as learning about placemaking at a workshop in New York City.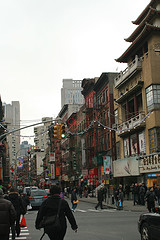 The workshop was titled "Streets as Places," and was one of several that the Project for Public Spaces organizes. PPS is a non-profit urban planning and design organization who works around the world helping people and communities improve parks, plazas, public squares and transportation infrastructure. The training was designed to encourage participants to think differently about how streets and public ways can create and enhance community. We focused on transit plazas or hubs, intersections in dense urban networks and how analysis tools as well as pilot projects are all important in creating places that people want to engage in. I love Lawrence's street network-we have a dense streetscape with many pedestrians. How can we encourage community through improvements in our streets? How can we focus street improvements on pedestrians-many young people-and their safety and community? How can we focus park improvements on creating community and responding to existing needs and future adaptation of our spaces?
Sunday, I attended the "Greening the City" Conference at Lesly University. The conference was organized by Mass Audubon and Lesley University at Porter Square in Cambridge. I spoke about Groundwork Lawrence and the Groundwork USA network with our sister trust, Groundwork Somerville. GWS spoke about their involvement in the community corridor planning for the extension of the Green Line (Boston T) into Somerville. We spoke on community involvement, outreach, and tools for successful partnerships and engagement.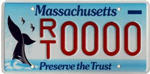 Yesterday was the celebration of 20 years of the Massachusetts Environmental Trust. MET has distributed over $17 million to municipalities and organizations to support, protect and enhance Massachusetts water resources. Did you know that purchasing one of their license plates directly impacts the work that they are able to do? You can buy a plate (for $40 for two years) online at the RMV. MET has supported GWL many times over the years in our alleyway LID project, our Green Team and other projects.
This weekend Rose, Heather, Kate and a few Green Team members will be attending the Groundwork USA Youth Summit and the 2009 Brownfields Conference in New Orleans, LA. The Brownfields Conference is the nation's largest conference focused on brownfield revitalization and economic development. Groundwork USA's Youth Summit will bring young people from Green Teams across the country to share their experiences from their communities and to develop leadership skills to bring back to their Team. Our crew attending will get to explore a Louisiana bayou, work with Groundwork New Orleans and other conference attendees in re-vegetating a school rebuilt after Katrina, and share and learn from other youth.