Submitted by

Anonymous (not verified)

on Thu, 2010-05-27 14:14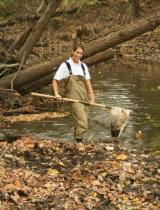 This award is given in conjunction with the New England Farm and Garden Association. Please check below for a summary of the accomplishments and contributions these teachers do in their schools to help advance the educational system of the Commonwealth.
Congratulations Rebecca, we are so proud to have you as part of the Groundwork Lawrence Team!
High School
Rebecca Veilleux
Lawrence High School, Lawrence, MA
(High School)