Submitted by Brian on Wed, 2016-03-09 16:06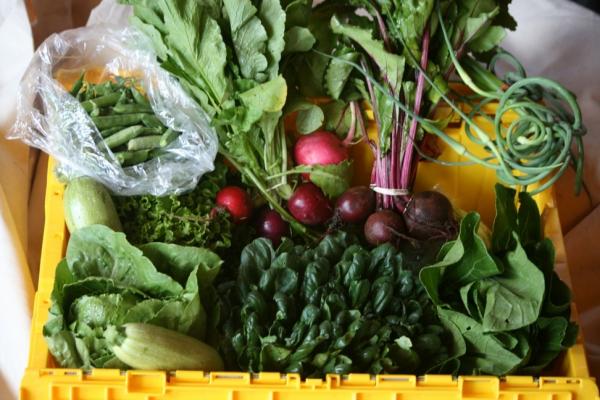 I'm looking at a vegetable stock that may smell, taste and cook like it came from my mother's kitchen, but it certainly doesn't look like it did. It's purple.
Let's back up. There I am, a little into my eighth week of service at Groundwork Lawrence, when Maria Natera, our Healthy Living Programs Manager, reminded me that Farmer Dave had brought our first CSA share, the drop-off conveniently located downstairs.
I had heard about CSA programs before, and given that I'm a somewhat recent college grad whose interest in food has only recently upgraded past ramen and Doritos, I signed up because a. fresh food is allegedly good for you, b. my mother made sure I knew how to chop vegetables and c. GWL pays for my share as a benefit for my service.