Submitted by

Anonymous (not verified)

on Thu, 2012-12-20 14:55
The Oxford Site: Industrial Heyday
---

For more than two decades the City of Lawrence has been working alongside a number of important partners to rehabilitate and revitalize the former Oxford Paper Mill site. Paper production first began on the site in 1846 and continued for the next 135 years first as the Russell Paper Company, then Champion International, Oxford, Ethyl, and finally Pleasant Valley Paper Mills until industrial operations ceased in 1974. The site once employed as many as 500 people and was known for producing the unique glossy paper used by National Geographic Magazine.
The Oxford Site: Abandonment
---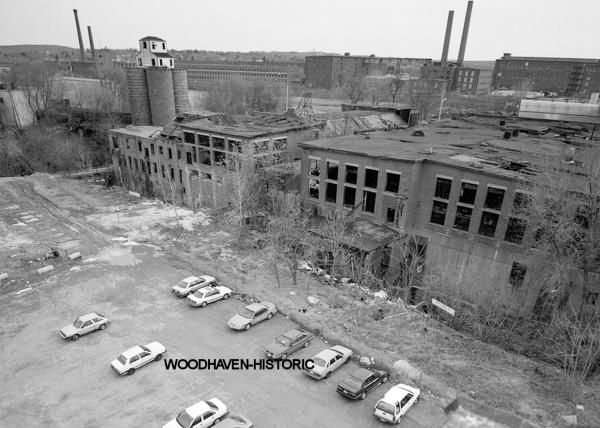 In 1975 the abandoned mill suffered two major fires, and local residents began referring to the deteriorating mills as "the Dresden of Lawrence", because of its likeness to the German city after World War II. The site then sat as a vacant post-industrial Brownfield for many years. In 1983 the City of Lawrence took ownership of the site as part of the Lawrence Gateway Project, an initiative aimed at improving the city's major entryways. Environmental remediation began on the site in 1989 and should be completed in 2013.
The Oxford Site: Bright Future
---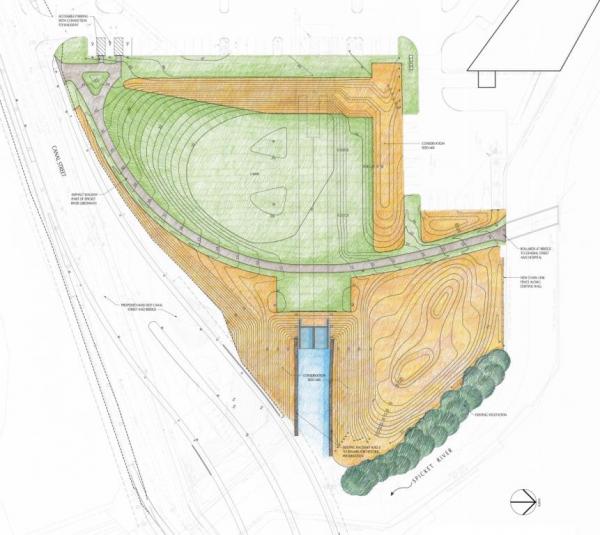 After years of effort and extensive environmental cleanup, the last of the mill buildings were ultimately taken down in 2000, a significant step forward in revitalizing the Lawrence Gateway. Over the course of the next year the reclaimed site will be transformed into a beautiful 3-acre passive park. Where a derelict relic of Lawrence's industrial past once greeted visitors to the city, the site will soon be a striking green welcome mat dramatically improving the quality of one of the city's most important entrances.
 
Oxford Site - Reports and Plans:
---
Oxford Park Plan - The Lawrence Gateway Project Analysis of Brownfield Cleanup Alternatives Report - Oxford Paper Oxford Mill Site Investigation Plan Phase I - Environmental Assessment: Oxford Mill Raceway Phase II - Comprehensive Assessment for Areas North of Raceway: Oxford Mill Phase II - Comprehensive Assessment for Areas South of Raceway: Oxford Mill Phase III - Action Plan for Areas North of Raceway: Oxford Mill Phase III - Action Plan for Areas South of Raceway: Oxford Mill Phase IV - Remedy Implementation Plan for Areas North of Raceway: Oxford Mill Phase IV - Remedy Implementation Plan for Areas South of Raceway: Oxford Mill