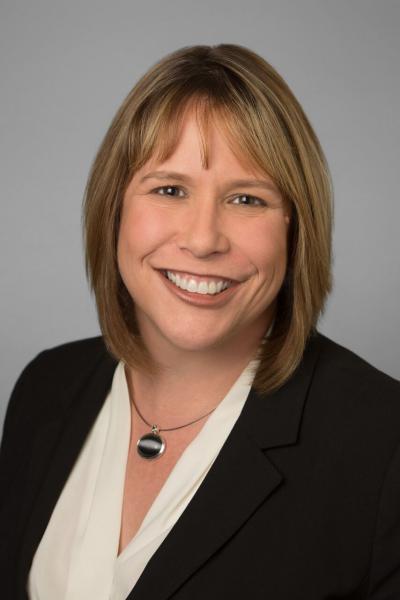 Heather began working with GWL in 2005 and became Executive Director in 2009. She has spent over 20 years in the nonprofit sector building community and individual assets and she holds a breadth of experience in nonprofit management, with a focus on preparing organizations for growth. Prior to joining GWL, much of her experience was with youth organizations focused on creating our communities' next generation of social justice leaders. Heather received her MBA from The Heller School of Social Policy & Management at Brandeis University and her BA from Smith College. Beyond GWL, she is a Senior Fellow with the Institute for Nonprofit Practice, serves as a board member of the Lawrence Partnership, Groundwork USA and the MA Public Health Association, is an Essex National Heritage Area commissioner, a Haverhill Brownfields Steering Commission member, and volunteers with the MSPCA at Nevins Farm. In 2013 Heather was honored to represent GWL as a social innovator with the Social Innovation Forum. In 2010 she was one of the YWCA of Greater Lawrence's Tribute to Women Awardees and was included in the Irish Echo's Top 40 Under 40. Contact Heather at hmcmann @ groundworklawrence.org or ext. 7009.
Lesly returned to GWL as the Community Engagement Director in the fall of 2014. Lesly previously worked for GWL from 2004 – 2007 managing outreach, projects and events. Between working for GWL Lesly worked for Comcast and partnered with GWL to lead Earth Day/Comcast Cares Day for 5 years. As a lifelong resident of the City of Lawrence, she has always been passionate about serving the community. She has served on numerous volunteer boards and on the City's Planning Board as a voting member and later as chair, and is currently board member of the Open Door Pantry in Lowell, MA. In 2016, Lesly completed a certificate program with the Institute for Non-Profit Practice through the Jonathan M. Tisch College of Citizenship and Public Service at Tufts University. Lesly brings her love of writing, community and civic engagement and her passion for trees and open space to GWL. In addition, Lesly is proud to be a Green Team almnae mom, making Groundwork Lawrence really feel like family. Contact Lesly at lmelendez @ groundworklawrence.org or ext. 7020.
Brad is responsible for managing the community input, design, and construction of landscape and infrastructure improvements, including the Spicket River Greenway, Merrimack Riverwalk Trail, Bradford Rail Trail, and community and schoolyard garden sites. He is overseeing GWL's expanding role in supporting low-impact development (LID) practices and economic development in the city and implementing Lawrence's Open Space and Recreation Plan. Brad most recently worked as a Project Coordinator for Cabot, Cabot & Forbes in Boston, MA where he coordinated the firm's build to suit projects, leasing of existing properties and prepared feasibility studies for multifamily housing development. Previously he worked as a Landscape Designer on park projects in Boston as well as large commercial and institutional projects in Russia and Pakistan and as a Land Protection and Conservation Associate with The Nature Conservancy. Brad holds a BA in Urban Planning and Political Science from Miami University and a Masters in Landscape Architecture from University of Massachusetts, Amherst. Contact Brad at bbuschur @ groundworklawrence.org or ext. 7003.
 

Sharon Mason joined Groundwork Lawrence in February 2018 and directs the Development Team. Previously, she had served in the same capacity with the Children's Law Center of Massachusetts and with Habitat for Humanity's Merrimack Valley affiliate. A fundraising professional with an extensive background in small business management, corporate and non-profit resource and grant development, communication, and RBS, Sharon is also active in the community, having served on the boards of a variety of community organizations. She brings her skills and dedication to meeting the mission and vision of GWL. Contact Sharon at smason @ groundworklawrence.org or ext. 7007.

Abdiel Perez joined Groundwork Lawrence in January 2019 as Finance Director. Born and raised in Lawrence, he graduated from Lawrence High School and went on to receive his bachelor's degree at Western New England College. Abdiel started his accounting career in 2007 working at Lawrence CommunityWorks as a Junior Accountant and made his way up to Senior Accountant over his eight-year tenure. Previous to working at Groundwork Lawrence, he worked as Staff Accountant and Tax Associate at Lopez, Chaff & Wiesman Associates assigned to a wide array of clients in various industries from profit to non-profit alike. In his spare time, Abdiel enjoys music production and playing his guitar.  Contact Abdiel at aperez @ groundworklarwence.org or ext 7008.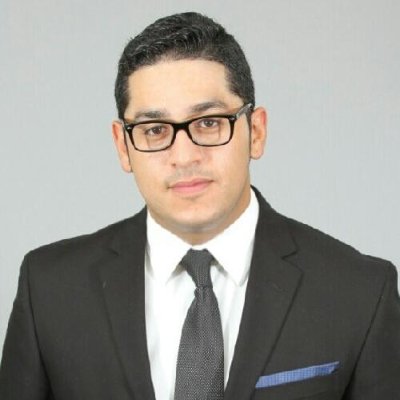 Eddie Rosa joined Groundwork Lawrence in September 2016. Previously, Eddie worked at the City Of Lawrence Council On Aging. Eddie has spent the majority of the last ten years working with the developmentally disabled population. As a life-long Lawrencian, Eddie has always had a desire to work to do his part to improve the community he grew up in. Over the years Eddie has volunteered in various community events that involves clean up and/or community building. Eddie recently completed Jericho Roads Cultural Inclusion Program for Non Profit Board Governance. He currently is attending Cambridge College. Additionally, Eddie enjoys writing, playing music and community activities. Contact Eddie at erosa @ groundworklawrence.org or ext. 7019.

Maria joined the team of GWL as a LISC AmeriCorps member in September 2010 and became the Healthy Living Programs Manager in 2012. She manages the development and implementation of a series of healthy living workshops, is working to strengthen the growing community gardener network, and expanding the city's tree canopy through GreenStreets and other tree plantings. Originally from the Dominican Republic, Maria moved to New York in 1993 and six years later to Lawrence, where she received her Associate's degree in Psychology and Social Work from Northern Essex Community College and then completed a B.S. in Psychology at the University of Massachusetts, Lowell. Maria is a passionate and committed member of the Lawrence community and says she loves to work with children "because they are the future." When she is not at the Groundwork office, she is a volunteer at Lawrence CommunityWorks and serves on the Board. Contact Maria at mnatera @ groundworklawrence.org or ext. 7006.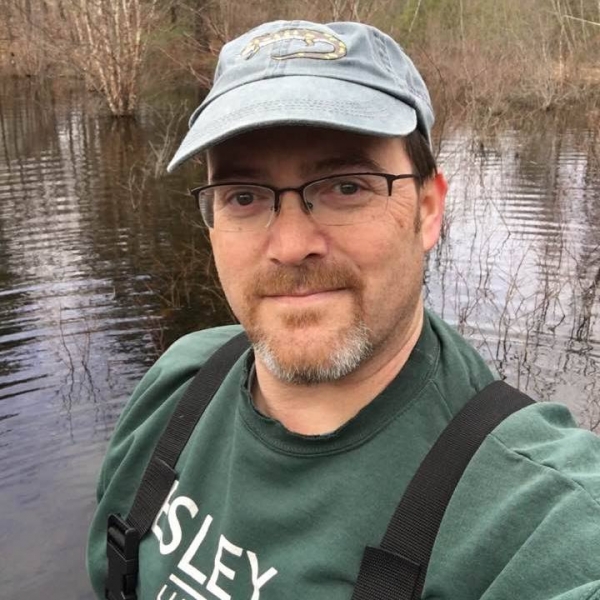 Tennis joins Groundwork as Project Manager for the Green Streets initiative. Tennis is responsible for overseeing the Greening the Gateway Cities program with the goal of planting over 2,000 trees in Lawrence. He has been a frequent volunteer with Groundwork over the past 15 years and led hikes and citizen science projects in Den Rock Park. Tennis has worked on many environmental causes since moving to Lawrence and as a member of the Lawrence Environmental Justice Council, was a recipient of the Greenleaf Community Activist Award. He has served on the Lawrence Conservation Commission since 2001. Tennis is a senior fellow with the Environmental Leadership Program and was previously the Executive Director of Lawrence Grassroots Initiative. He earned a BA in Environmental Studies and a Master of Education, both from Lesley University. Tennis has been a resident of Lawrence since 1990 and lives in the Arlington neighborhood with his wife of 28 years, Michelle. Contact Tennis at tlilly @ groundworklawrence.org or ext. 7016.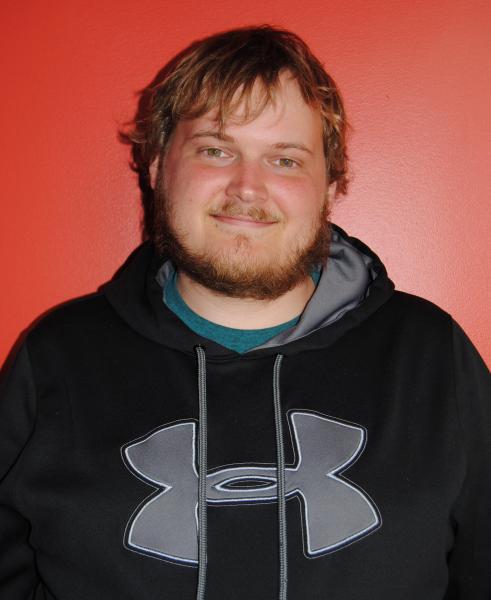 Eric joined Groundwork Lawrence in April 2016 as an AmeriCorps VISTA member, and became a Project Manager for Green Streets in May 2018. Before moving to Lawrence, Eric lived in San Marcos, TX, where he graduated from Texas State University with a bachelor's degree in Anthropology. While living in Texas, Eric worked for the Hays County Food Bank, helping to end food insecurity. He also worked for the San Marcos Housing Authority, helping to provide after school care and a daily hot meal to children living in government-assisted housing programs. Eric is passionate about science education, the promotion of creative arts, the protection of our environment and natural resources, and helping to build ladders out of poverty. When he isn't working, Eric loves to write and draw science fiction. Contact Eric at elundquist @groundworklawrence.org or ext. 7017.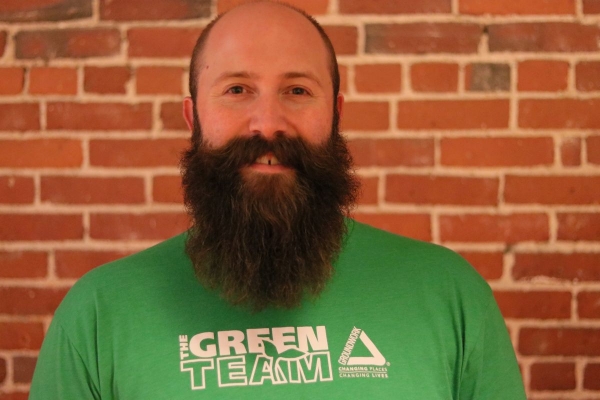 Matt Morin joined the GWL team in July of 2018 as the Education Program Manager and manages the Green Team. He's been delivering experiential programs for over 15 years, is passionate about progressive education and the success of local businesses. He strives to be a networking resource for his community. Matt is an active member of the Association for Experiential Education (AEE) and serves on its advisory committee for the northeast region.  He has a long history in non-profit work and an education to match. While at the University of New Hampshire he earned a degree in Community Service and Leadership and worked towards a degree in Outdoor Education. Contact Matt at MMorin @ GroundworkLawrence.org ext 7004.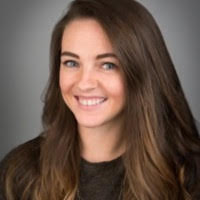 Kaileigh joined the GWL team in August of 2019 as the Development Manager. As a longtime Groundwork supporter, she is excited to be a part of the programs and projects aimed at creating a healthy, sustainable community in Lawrence.  Kaileigh received her B.A. in Environmental Studies and Sustainability from Merrimack College and has spent time working in events and outreach for the Harwich Conservation Trust in Harwich, MA, as well as at Emmaus, Inc. in Haverhill, MA, as the Development Associate and Grant Writer. After growing up in Bangor, ME, Kaileigh is proud to call the Merrimack Valley home. In her spare time, she enjoys being with her family, Shark Week, and spending as much time as possible close to the ocean. Contact Kaileigh at KMallin @ GroundworkLawrence.org or ext. 7005
Tom began working with Groundwork Lawrence in the spring of 2019 planting trees with the Greening the Gateway Cities program and now has taken on the role of project manager for the Costello Urban Farm. Tom has taught ESL overseas and was a farm manager for a non-profit which was focused on sustainable agriculture and food justice. Tom has a strong belief that the human experience is closely dictated by its connection with the natural world, as well as, well being is synonymous to a healthy diet and good exercise. Hence, the farm is an ideal place to explore our relationship with nature and discover how a connection with healthy eating can enrich our lives. This environment can also remedy some of the issues we find in our society related to food justice, which is also an issue Tom feels strongly about. In his free time Tom enjoys hiking, playing music, gardening and travel. Contact Tom at tpaulsen @ groundworklawrence.org
Vallary began her AmeriCorps service term with Groundwork Lawrence in August 2018 as a FoodCorps member, and joined staff in the summer of 2019. During her service term, Vallary facilitated hands-on learning activities in classrooms and school gardens throughout Lawrence, as well as promoted healthy behaviors in the cafeteria. Before joining GWL's education team she completed a year as an AmeriCorps VISTA at The Food Bank for the Heartland in Omaha, Nebraska where she gained experience in hunger relief programming. Vallary received her B.S in Nutrition and Dietetics from the University of New Hampshire in 2017. After spending time in Midwest, Vallary is excited to be back in New England surrounded by mountains, lakes, and the coast. Contact Vallary at vross @ groundworklawrence.org or ext. 7002
Ian joined GWL in September of 2018 as a Graduate Fellow from Merrimack College. During that year, he worked to advance GWL's policy priorities in the state legislature while earning his master's degree in public affairs. In August 2019, Ian started full time as the Public Affairs Coordinator, where he works with state-wide advocacy groups and legislators from greater Lawrence to advocate for legislation that will affect area residents. Additionally, Ian coordinates GWL's external communications, updates to this website, and content on our twitter feed. Ian brings to GWL a passion for environmental stewardship, public policy, and positive community change, all areas he believes are integral to GWL's operations. Previously, Ian worked as a Conservation Policy Intern with the Appalachian Mountain Club (AMC) and worked seasonally with the AMC in the White Mountain National Forest. Ian graduated from Assumption College with a B.A. in biology, and currently lives in North Andover, MA where he grew up. Contact Ian at iburns @ groundworklawrence.org or ext. 7014

Anna joined the Groundwork Lawrence team for her 2nd FoodCorps AmeriCorps service term in August 2019. Previously, she served as a FoodCorps Service Member in East Boston through Boston Public Schools, where she taught hands-on gardening and cooking lessons as well as supported healthy behaviors in the school cafeterias. She is excited to continue connecting kids to fresh fruits and veggies within the Lawrence community. Anna graduated from the University of Connecticut in 2018 with a degree in Women's, Gender, and Sexuality Studies, which formed her passion for social justice advocacy. In her free time, Anna enjoys hiking, singing, and tending to her house plants. Contact Anna at ababbin @ groundworklawrence.org.
The Green Team is a year-round program that offers part-time, paid employment for 40 Lawrence high school students each year. Members learn about and lead local environmental and healthy community initiatives, conduct research, grow food, raise awareness, challenge their peers to do community service and participate in hands-on improvement projects throughout the city. The program is intended to promote the protection and restoration of Lawrence's critical ecological systems, natural resources and public health by engaging teens in advocacy and service-learning focused on the community's parks, streets, gardens, waterways and vacant open spaces. The Green Team program has dual goals: to prepare Lawrence's youth for a lifetime of environmental and healthy community leadership, and to invest in Lawrence's future capacity to improve its physical environment.