Submitted by

Anonymous (not verified)

on Fri, 2009-09-18 16:05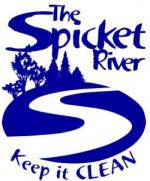 Tomorrow, Saturday September 19, join us at Manchester Street Park for the 8th Annual Spicket River Cleanup. We're keeping the Spicket River Greenway Green!
Join us at 9 a.m. to collect trash and recycling from the parks along the river and the river's banks. You can check out our event page for more details.
At the Cleanup you'll also learn more about The Green Team's "Green It Up!" campaign, an ongoing effort to clean up city streets, enlists local youth to reduce, reuse and recycle, while working to keep their own neighborhoods free of trash.