Submitted by

Anonymous (not verified)

on Mon, 2009-09-21 16:05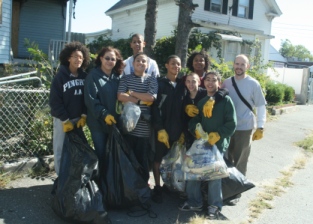 Community Day Charter School along Cross Street
Thanks to all our volunteers at the 2009 Cleanup. We had a final count of 350 adults and youth from the City and surrounding communities. Over 250 of the volunteers were youth including a large group from Lawrence High School, a resilient crew from Community Day Charter School and a brave new bunch from St. Patrick's 3rd grade Bear Den (Cub Scouts). In addition to that we had our Green Team and two other Green Teams from Groundwork Somerville and Groundwork Springfield.
Many thanks go to our sponsors who contributed dollars and goods to make the cleanup happen. The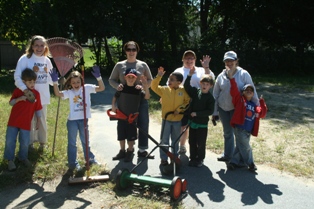 Cub Scouts at McDermott Park
sponsors include SoBe, Covanta Energy, Allied Waste, and Bay State Gas. Mainstream Global provided lunch for the volunteers and Deb Gurry from Clock Tower Cafe did the cooking. We were also ecstatic to distribute Richardson's Ice Cream from Bread and Roses.
Additional help came from our friends at Lawrence Heritage State Park who were able to collect trash from certain sites and move it to the dumpster and drop locations. Also, The Greater Lawrence Community Boating Program donated 4 boats to use for the day. The boats were used at Scarito Park to ferry trash across the river from the steeper bank on the Prospect Hill Side. (The picture of the New Balance crew on this entry is of some of the material they collected!)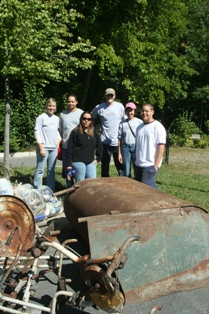 Newbalance Crew at Scarito
Take a look at our pictures here and also on our Flickr site. If you have any pictures from the day- please email Kathrynhref=> since our staff wasn't able to take as many pictures as we'd like! If you're willing to share them, please let us know!
Also, check back here for updates on our final tally of trash and metal and tires collected!