Submitted by Brian on Tue, 2014-12-02 11:05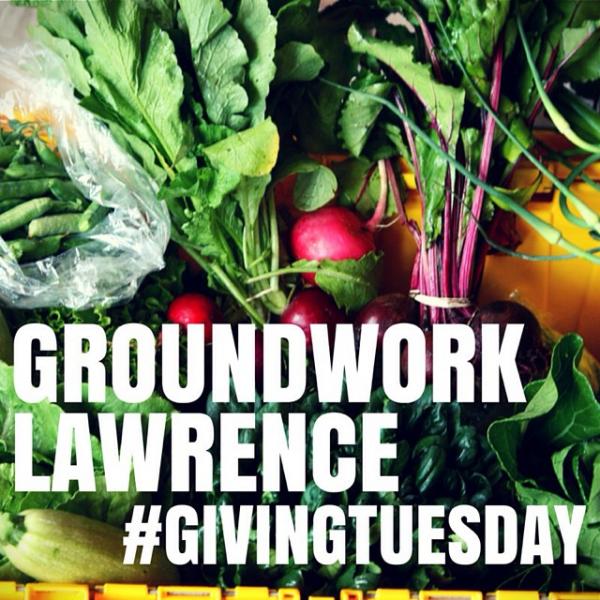 As we may still have leftovers from our glorious Thanksgiving feasts, here's some food for thought:
At Groundwork Lawrence, families who may not otherwise be able to afford buying into a CSA program are eligible to benefit from our Share-A-Share program! With Share-A-Share, 100% of your donation goes directly to not only covering the costs of a CSA share, but also allows individuals access to coupons that may be spent at the Groundwork Farmers Markets! This is a great way to directly provide others with health food access.
Please visit http://www.groundworklawrence.com/ShareAShare to donate for #GivingTuesday.