Submitted by Brian on Tue, 2015-03-10 13:45
Written by Kelly Rusch
Groundwork Lawrence put on a vacation program at the Boys and Girls Club focusing on exercising, nutrition, and food science.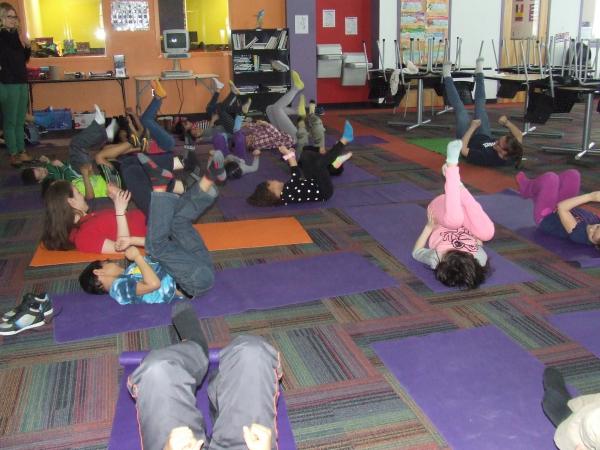 For a lot of kids, February vacation means spending time relaxing indoors trying to stay warm, forgetting about school and learning for a week. Not for the kids at the Boys and Girls Club! Over 30 kids from elementary to high school ages participated in the Groundwork Lawrence February Vacation Program from February 17-20th.
There were two, one hour sessions each day; one for ages 7-10 and one for 11 years and older. The younger kids focused on exercise and nutrition. They started class with learning the different ways of exercising. One day they were led through a gentle yoga session, and the next day they stepped up the intensity with a calisthenics workout. They prepared a healthy snack at the end of each class. One of the favorites was the Energy Bites. These were made from sun butter, oats, honey, flaxseed powder, and chocolate chips. They learned about the different healthy components of what they were eating including whole grains, protein, dietary fiber, and dark chocolate. One girl came the next day excited to share that she made Energy Bites for her dad!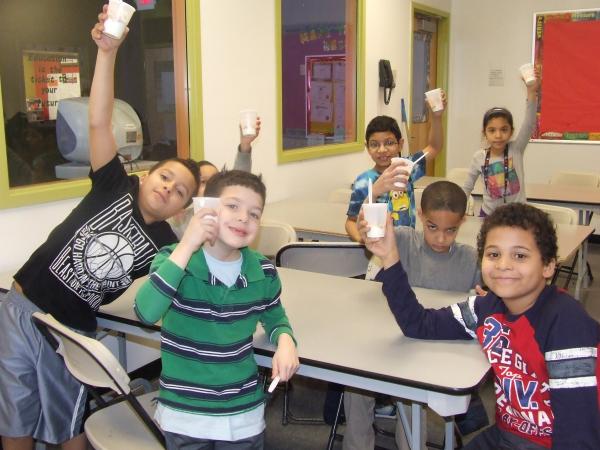 The older kids learned about food science and performed experiments exercising their skills in formulating hypotheses, observation, data collection and analysis. One day they learned about fats in food. They became "professional ice cream taste testers" and tasted four different ice creams not knowing the name or brand. They came to the conclusion that the better ice creams had the more fat (and are usually more expensive).
At the vacation program, kids get to choose what activities they participate in. There were a majority of kids who choose to come for each of the four Groundwork Lawrence sessions. Groundwork Lawrence will be back there during April vacation teaching and leading hands on activities outside. Hopefully all the snow will be gone by then!