Submitted by Brian on Mon, 2015-09-21 16:02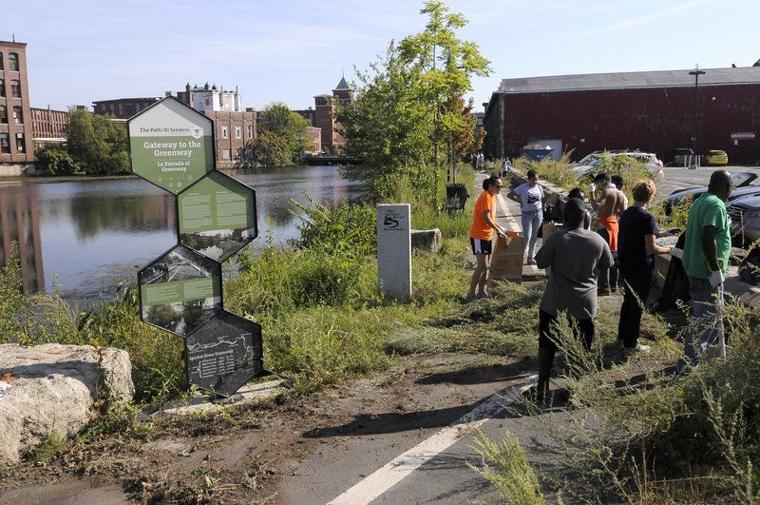 By Garrin Marchetti gmarchetti@eagletribune.com
LAWRENCE — Juana Lopez, 15, could not think of better way she would have wanted to spend her Saturday.
Instead of sleeping in after a week of school, Lopez, a sophomore at Greater Lawrence Technical School was up bright and early at Manchester Street Park, where hundreds of volunteers from Lawrence and beyond came together for the annual Spicket River Cleanup, organized by Groundwork Lawrence.
"I really like helping to make a change in the community," Lopez said. "This is such a great community to be in, and I want to be able to make sure it stays that way for a long time."