Submitted by Brian on Wed, 2016-03-23 15:57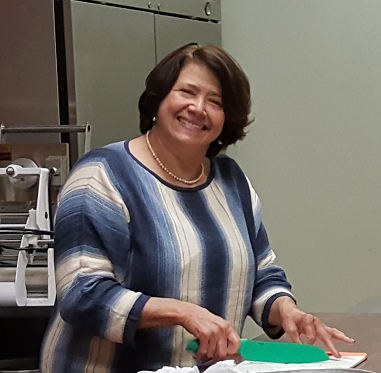 Snow on the first Monday of spring in 2016? Goodness gracious, doesn't the weather know how busy we are here at Groundwork Lawrence.
This spring, we are so excited to have a variety of FREE classes for the public to take! We just had an incredibly popular cooking class where we invited budding chefs to share, learn, and create something marvelous! (Next one is on April 16- paella!)
We know that cooking is a lot easier when you have tasty ingredients available, and with all that you get from the CSA, you'll want to know how to can, freeze, and dry fruits and vegetables. We have a FREE class for that!
If you love fresh food from the CSA, why not try growing your own? We're offering FREE workshops on how to start a vegetable/herb garden, how to seed, and how to compost for your soil.
Have we mentioned yet that these are all FREE? How do we do it? In part by generous support from Harvard Pilgrim Health Care Foundation, Bank of America Charitable Foundation, BJ's Charitable Foundation, and Doe Family Foundation. Their support means that we can offer anyone in Lawrence the tools, resources, and know-how for a great home-grown and homemade meal.
These are excellent classes, offered by excellent teachers, supported by excellent sponsors, so they're FREE for you! Join a class today!