Submitted by Brian on Thu, 2016-04-14 13:56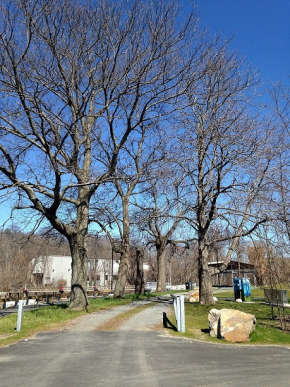 At the confluence of the Spicket and Merrimack Rivers resides the capstone to the Spicket River Greenway. Created by human ingenuity with respect to Lawrence's background in industry, we find ourselves in possession of a beautiful new park inchoately called "the Ferrous Site."
The history of the Ferrous Site is fascinating, and the effort involved with transforming the legacy of industry into the present state of an open green space is monumental. However, we at Groundwork Lawrence are interested in the Ferrous Site's future by having the park officially named.
For the past month, Groundwork Lawrence and the City of Lawrence have been collecting suggestions to officially name the Ferrous Site. The deadline for suggesting names is Monday, April 18, 2016. Nominate a name by responding to this Google Form, or by emailing ferrous@groundworklawrence.org.
The official name of the Ferrous Site will be announced at the Ribbon Cutting on May 19, at 11am. You are invited to attend and see history be made in our city of Lawrence.