Submitted by Brian on Tue, 2016-08-23 13:59
Here are some snapshots from this summer's Urban Adventures!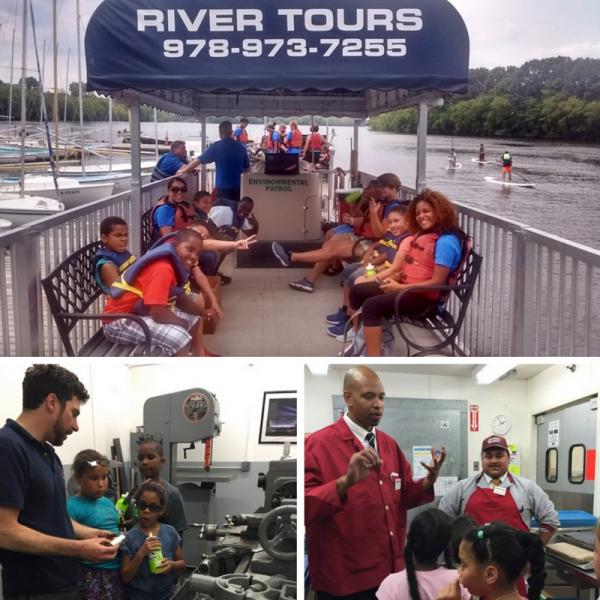 Urban Adventures students investigate waste in their community and what local businesses and organizations are doing to address it. At Kachel Motor Company, an auto shop, students get a close look at a machine that grinds down scrap metal, which will later be melted and recycled (lower left). 
At Market Basket, Leo Lopez, manager and former Boys & Girls Club member gives students a special behind-the-scenes tour and explains how the store collects all organic waste to be picked up by a pig farm (lower right).
Staff from The Clean River Project take the kids out for a spin on the Merrimack River (hosted by Greater Lawrence Community Boating). The Clean River Project has found several cars and even an old safe! (there was no money inside, unfortunately).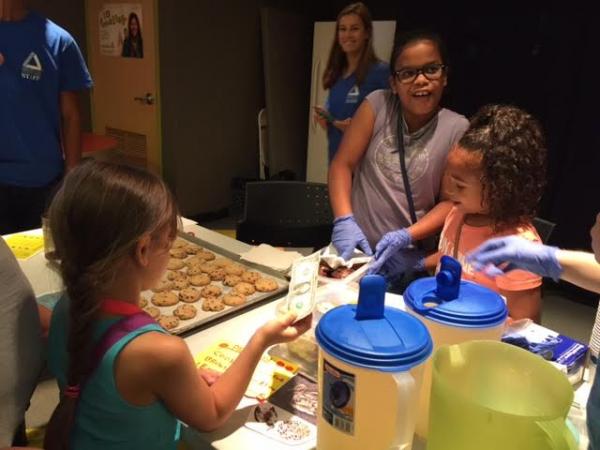 Urban Adventures campers sell lemonade, chocolate chip cookies, and brownies that they made themselves. They sold out in less than 10 minutes and had to go whip up another batch!
Their proceeds, an impressive $88, will go towards purchasing outdoor ashtrays which they will donate to a local business in their effort to reduce cigarette butt litter in Lawrence.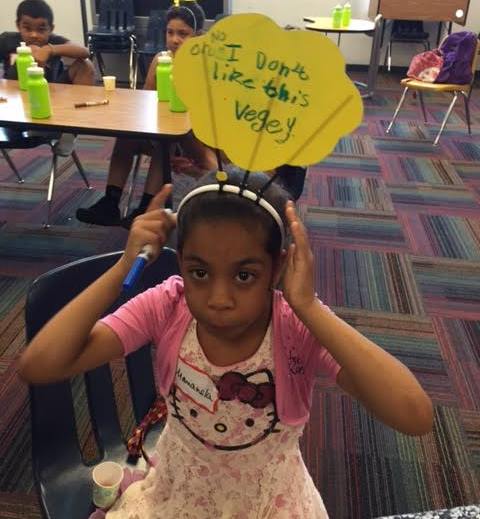 Students write their thoughts on thought bubbles as part of a "social emotional learning" exercise to encourage them to stop and think about what they say.
Students did a taste test of different vegetables (some unusual like pickled carrots).
Even if their reaction was negative in their head, out loud they practiced saying something neutral and inoffensive.