Submitted by Brian on Thu, 2016-10-20 10:43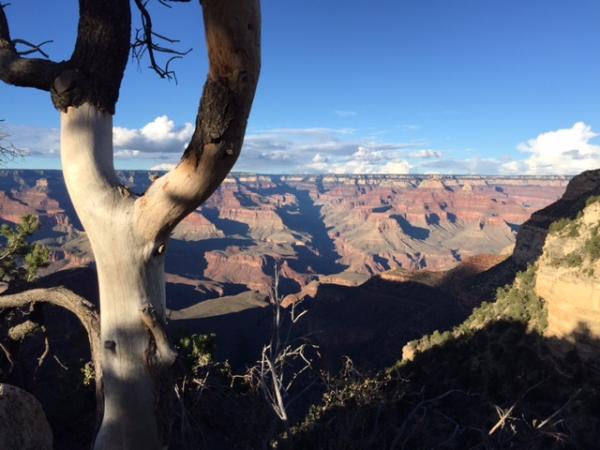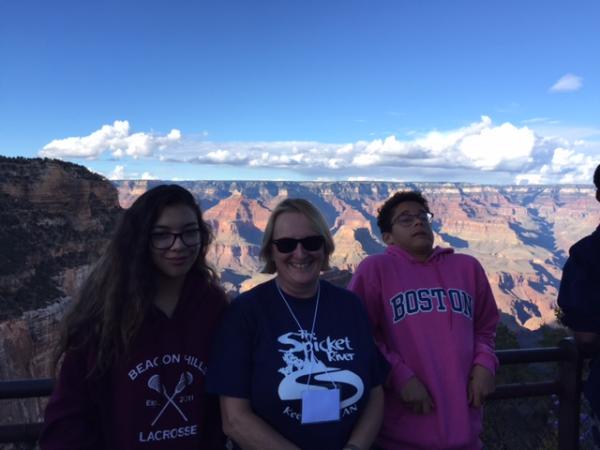 The annual Groundwork USA Youth Summit was recently held at the Grand Canyon, AZ on September 28 - October 2. Groundwork Lawrence Education Program Director Stephanie Cross shares her insights:
"Two high school age members of Green Team attended from Groundwork Lawrence, namely Jade Bustamente and Paris Taveras.
The summit focussed on engaging youth with the outdoors and to support that theme, youth stayed in a forested campground in Kaibab National Forest five miles from the Canyon.
Paris hiked to the bottom of the canyon and back in little over 6 hours. "I have horse legs," he said proudly on his return. Jade meanwhile was a star gazing expert and found the Delphinus constellation to be her favorite. Both Green Team members made great friends with other youth from Groundwork Somerville and Groundwork Bridgeport.
Everyone enjoyed the campfire where many ghost stories and improvisational rap and poetry slams were shared. It was noticed by the Green Team leaders that no technology/ smartphones were needed for this to happen."