Submitted by Brian on Wed, 2017-07-26 14:19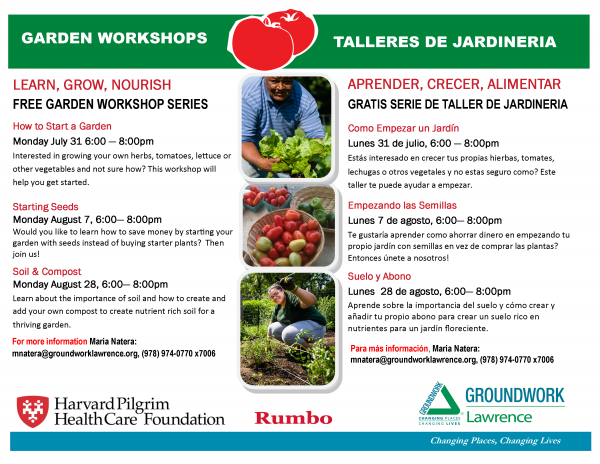 The garden workshop series is back and better than ever! This summer, Groundwork Lawrence is offering three FREE workshops for aspiring gardeners. Generously supported by Harvard Pilgrim Health Care Foundation, Groundwork Lawrence invites both beginners and experts to learn how to grow healthy, fresh food in their own backyard! Topics covered in the series include: How to Start a Garden, Starting Seeds, and Soil & Compost, and all are free!
If interested, please contact Maria by calling her at 978 974 0770 x7006 or by sending her an email.