Submitted by

Anonymous (not verified)

on Thu, 2009-04-09 11:46
It is very exciting to see work progress so quickly at the park site. Generally you can't notice a huge difference from one day to the next with construction jobs, but not out at Manchester Street Park.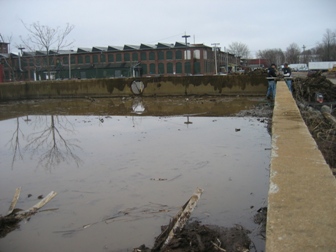 April 2-overlook base
It has been a tremendous pleasure going out there each day and seeing the work! As you can see from this image, the overlook was cleaned out of scrub and brush on Thursday and by the following Tuesday was almost completely filled in with base material.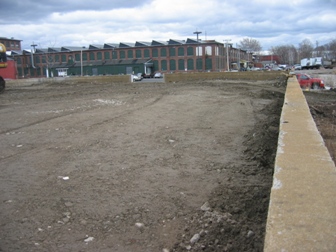 April 7-overlook base
We also have a new site overseer at the park. I discovered him basking (on a pretty cool day) near the overlook but totally out of harm's way. He was a little camera shy though and scurried off into the pond.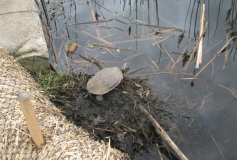 Red-eared Slider
Previous posts and links: