Submitted by

Anonymous (not verified)

on Fri, 2009-05-15 16:19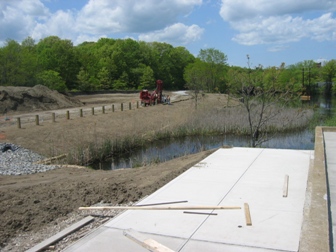 What a great week out at the park site. I have put a lot of pictures at our Flickr site today so check that out. This week we've seen initial paving for the parking area and playground, concrete work in the overlook, granite curbing, loam spreading, electrical wiring, and phone service installation(fingers crossed).
To the left there is the view today from the overlook back toward the bank. Those gentlemen are installing the wooden guide rails along the Spicket Greenway. The image at the bottom is "Jimmy B" who posed for the camera and hoped I was from the Eagle Tribune-sorry to disappoint but his concrete work is top notch.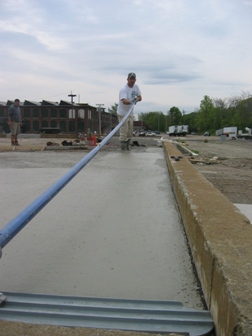 Previous posts and links: